Osama Anwar Law Firm is one of the leading Law Firms in the Kingdom of Bahrain, with a long and extensive experience in various kinds of legal proceedings within the entire gulf region. Whether your needs relate to business law, high-stakes litigation or intellectual property matters,
we provide a full range of legal services to meet your unique needs and rise to any challenge that comes your way.
Our aim is to achieve full satisfaction for our Clients, based on our integrity… READ MORE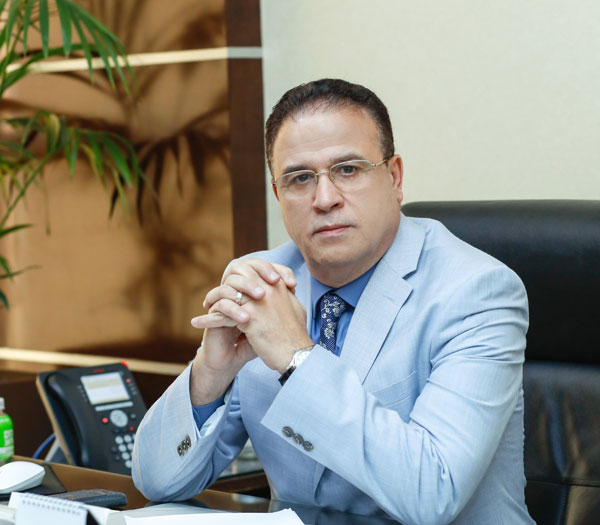 Mr. Anwar is a Cassation Court Lawyer and holder of L.L.B from Ain Shams University, Class 1983. Mr. Anwar has been the sole partner of the firm with an experience exceeding 20 years in the Territory of the Kingdom of Bahrain wherein he represented various clients, before the courts of law and arbitration tribunals. His areas of expertise include but not limited to, Banking, Finance, Corporate Sector, M&A's, Capital ventures, Insurance and litigation.
Mr. Anwar is considered to be one of the best litigators and arbitrators in the Kingdom of Bahrain, leading a team of highly-qualified attorneys and legal experts. Mr. Anwar and his team has been providing legal advice for various successful enterprises over the last 15 years in the Kingdom of Bahrain… READ MORE
Our belief in the power of together delivers the best results for our people, our clients, and the firm. We operate as one family, one firm working collaboratively and supporting each other across all cultures.